Our institute offers services in the field of veterinary pathogen diagnostics. In addition, we conduct clinical research with regard to the further development of diagnostics and vaccines.
DiagNEWstic
We updated our diagnostic portfolio. Newly established avian, pet animal, swine and horse diagnostic services are now available. Please do not hesitate to contact us for specific zoo animal related diagnostics.
further diagnostic services
bacterial pathogens
Diagnostics bacterial pathogen
Update Diagnostics 2022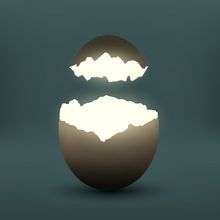 DiagNEWstic 2022
SARS-CoV-2 diagnostics for pets and companion animals now available!
The Institute of Virology of the Faculty of Veterinary Medicine Leipzig offers a PCR-based detection method for the detection of the new coronavirus - SARS-CoV-2 - in pets and companion animals. Suitable test material are swabs from the nose and/or throat. Sampling systems with a virus transport medium are preferable to the classic dry swabs. Please use the INQUIRY
PDF ∙ 97 KB form for sending in samples.
Please note that we only examine veterinary and no human medical samples!
For further information our veterinarians on duty can be reached via the telephone number +49 341 9738211.
Customized Virological Diagnostics
The Institute of Virology offers services in the field of virological diagnostics of pathogens relevant to veterinary medicine.
You have not found a suitable diagnostic offer in our portfolio?
Our scientists are happy to help you and develop individual concepts and solutions together with you.
Do not hesitate to contact us