In this lecture Laboratory Animal Science in FS 5, experts will present various aspects of laboratory animal science and the handling of various laboratory animal species such as mice and fish but also pigs, dogs and monkeys. The lecture is addressed to students of veterinary medicine as well as to employees of the University of Leipzig and external research institutions.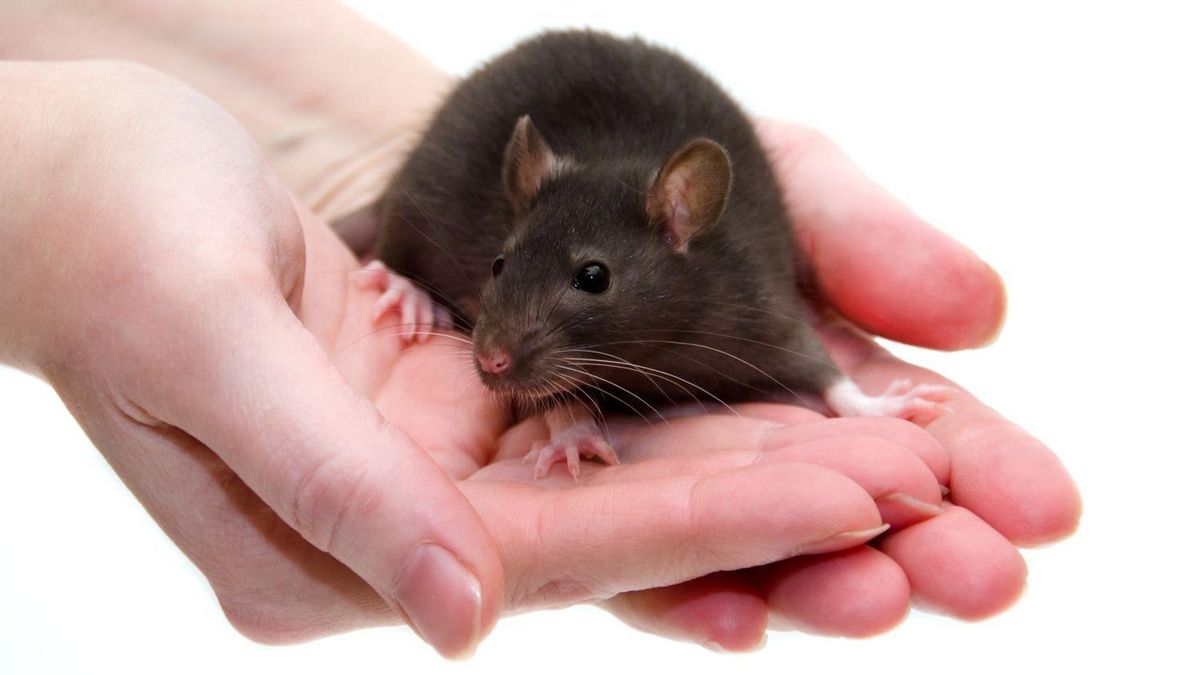 Content and learning objectives of the lecture Laboratory Animal Science (14 hrs)
The lecture Laboratory Animal Science is aimed at veterinary medicine students in their fifth semester. It is also open to the scientific and technical staff as well as the animal keepers of our university. In addition, employees of external research institutions can participate. The lecture is recognized by the Animal Welfare Authority as an advanced training course for animal experimenters. In return, you will receive a certificate of further education after each visit to a lecture.
Students can write a voluntary exam at the end of the lecture series. If you pass the exam, you will receive a certificate stating that the theoretical foundations for animal experimentation are in place. This certificate is recognised by the relevant animal welfare authorities.
The mouse as a laboratory animal
Mouse models in Alzheimer research
Ethical aspects of animal testing
Primates in animal experiments
Alternative methods to animal testing - a new platform for information on animal testing - ProTest
Zebrafish and Xenopus as experimental animals
Animal models for CNS movement disorders
Animal experiments in pharmacological toxicology
The pig in animal experiments (incl. xenotransplantations)
The dog as an experimental animal
animal experiments
Being able to explain the tasks of an animal welfare officer
be able to designate the rights and obligations of an animal welfare officer
Occupational group(s) from which animal welfare officers can be recruited
be able to explain the legal basis for the performance of animal experiments
be able to explain which tests are subject to notification and which are subject to authorisation
Being able to explain what the TSchG defines as an animal experiment
mouse
Define and describe inbreeding in mice
be able to name inbred lines (mouse)
Being able to explain areas of application for inbred lines
Being able to describe breeding in mice Being able to explain application areas for breeding lines
Being able to name physiological and breeding physiological data of the laboratory mouse
be able to explain husbandry systems and methods (especially with regard to hygiene standards)
Being able to explain proper husbandry conditions and the correct handling of mice
Animal models Alzheimer's disease
be able to describe animal models for Alzheimer's disease (AD)
Being able to explain in detail behavioural tests for the use of laboratory mice in AD
bioethics
be able to identify and explain different "types" of bioethics
be able to explain the concept of "moral community
primates
To be able to identify scientific/medical knowledge obtained by experiments on primates
Being able to explain appropriate husbandry conditions and the correct handling of primates
Being able to describe permitted experiments on primatesReplacement methods
Being able to explain the principle of the 3Rs can explain and name examples of alternative methods and their animal testing counterparts.
Being able to explain the basics and key points for the preparation of an animal experiment application
fish
be able to describe the conditions in which fish (especially Danio rerio) are kept
Being able to explain husbandry systems
Identify areas of application for larvae and adult fish
frogs
be able to describe keeping conditions of frogs (especially Xenopus laevis)
Being able to explain husbandry systems
be able to identify areas of application for eggs, larvae and adult frogs
be able to explain the correct handling of clawed frogs
Animal models Parkinson's disease
animal models for Parkinson's disease can describe
Behavioural tests for the use of laboratory mice in Parkinson's disease
Being able to explain research in detail
Being able to explain the basics of establishing a disease in the animal model
Basic knowledge about the establishment of an animal model for a disease pattern
drug development
be able to name animal species/genera which are necessary and prescribed in studies for the development of a medicinal product
Explain tests that are necessary for toxicology, for example, and can classify them in terms of time (duration).
Being able to explain the species composition for the best prediction of side effects in humans
describe side effects that cannot be detected by animal testing
pig
be able to identify the species for which the pig is used as a laboratory animal
Being able to explain for which human organ systems pigs are particularly suitable as models
pig breeds used in biomedical research may include
Being able to explain the risks and opportunities of xenotransplantation of porcine organs for humans - being able to explain the correct handling of pigs (e.g. during sample collection)
dog
To be able to name examples of tests on dogs
Being able to explain examples of the dog as a model of human disease
Being able to explain appropriate husbandry conditions and the correct handling of dogs