Centre for Applied Training and Learning
News
Important recent information on topics according to PAUL you can find here.
Due to the regulations cause of COVID-19 all courses are cancelled. PAUL can now be used under strict hygiene restrictions, please send us an email (paul@vetmed.uni-leipzig.de), if you like to have practical training.
Institute
Since 2014 the Centre for Applied Training and Learning of the Faculty of Veterinary Medicine is an integral part of teaching our soon to be colleagues. A capable team supports students and teachers and does scientific exchange with other skills labs.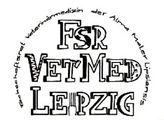 Study
"Non scholae, sed vitae discimus!" Here you can find information about courses, project works and see all the learning stations at a glance.
contact and opening hours
PAUL offers the possibility of training practical skills to the students. A variety of learning stations and simulators is available.
During semester break there are no opening hours with supporting staff. Please register via email (paul@vetmed.uni-leipzig.de) in groups of minimum 4 people if you like to have a supported training.
Of course it is possible to rent the key from our local library. Free training is possible only at the freely available stations. Please do not use stations marked with a not-to-use-sign on your own.
Here you can find a summary of all the learning stations: